Build-A-Hand Truck
The build-a-hand truck system allows you to design a custom hand truck to fit your applications. Using this step-by-step builder, you can select the options you need: frames, handles, nose plates, wheels, stair glides, nose extensions, frame extensions, brakes and accessory bags. To start, select the kind of hand truck you wish to create from the choices below.
FIXED HAND TRUCKS
These hand trucks offer a 500 pound capacity with stress resistant frames and ergonomic design.
These light weight trucks are available in a wide variety of configurations.
BUILD FIXED TRUCK
CONVERTIBLE HAND TRUCKS
These hand trucks feature an easy 2-step process to convert the hand truck into a platform truck. The strong, light-weight frames offer durability and long service life.
These trucks can support 500 pounds in the hand truck position, and 1,000 pounds as a platform truck.
BUILD A
CONVERTIBLE HAND TRUCKS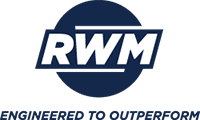 Featured Products

HC3-EA1-SF1
Large convertible hand truck with a solid aluminum deck, 10" solid foam maintenance free wheels and an extruded aluminum nose plate that is 18" wide x 7.5" deep.
Contact Us
1225 Isley Road
Gastonia, NC 28053
customerservice@rwmcasters.com
Phone: 800-634-7704
Fax: 704-868-4205
ONLINE CONTACT FORM
Distributor or OEM Customer?
Click here to visit www.rwmcasters.com