Industrial Handicarts & Dollies
Do you operate a warehouse or other business where your employees are regularly required to move heavy items around? The best and safest way to get the job done is to have handicarts readily available for your staff. Numerous options are available from RWM Casters with capacities ranging from under 200 lbs to over 400 lbs. You're sure to find a product from our catalog that meets your needs!
To learn more about our handicarts, or to place your order, please contact RWM Casters at 800-634-7704.
Uses for Handicarts
Also known as hand dollies or upright utility dollies, handicarts are a type of L-shaped material handling equipment with two wheels, a handle, and a baseplate that sits on the floor. Boxes or other large objects sit on the baseplate, and the person operating the cart tilts it back at an angle before moving the load to its destination.
Some of the most common uses for handicarts include:
Moving appliances and furniture
Transporting stacks of boxes
Moving goods up and down stairs
Loading and unloading cargo from trucks and ships
Relocating boxes and bins around a warehouse
Benefits of Dollies
Having the right tools for the job makes life easier. Here are some top reasons to provide dollies for your employees:
Maneuverability: The two-wheel design of a handicart makes it easy to navigate narrow hallways and around tight corners.
Increased worker performance: Manual labor is strenuous enough—why not ease the load on your employees with handicarts? A lightweight yet heavy-duty cart can carry the brunt of the weight, so your workforce is happier and more productive.
Better on-the-job safety: Injuries are bound to happen if your employees push themselves too hard. Dollies reduce the risk of injury, which in turn protects your business from workers' compensation claims.
Affordability and durability: Handicarts are more affordable than motorized equipment, yet they provide many of the same benefits. Plus, RWM's high-quality aluminum handicarts with durable construction are designed to last for many years.
Handicarts from RWM Casters
RWM offers several styles of lightweight, collapsible handicarts to meet your needs:
Mini handicarts have a capacity of 130 lbs. Three vertical handle positions make for convenient material handling, no matter your height. The wheels and baseplate fold flat for easy storage, and a bungee cord is included in your purchase.
Large handicarts have a 200-lb capacity. The handle raises and lowers without difficulty, and the wheels and baseplate collapse conveniently for storage purposes. A bungee cord also comes standard.
Extra large handicarts can carry up to 440 lbs. This strong yet lightweight aluminum handicart folds flat at the touch of a button. Carry large, bulky items easily with the oversized noseplate, and traverse uneven terrain with the large, 8-inch non-marking wheels. The handle facilitates two different hand positions for maximum comfort when transporting items. Your purchase comes with a bungee cord.
Other handicart options include the blue maxi handicart (275-lb capacity), the raider maxi cart (275-lb capacity), the large cart with oversized noseplate (220-lb capacity), the red handicart (200-lb capacity), and the lightweight folding handicart (220-lb capacity).
For answers to your remaining questions about our dollies and handicarts, or to place an order, please contact RWM Casters at 800-634-7704.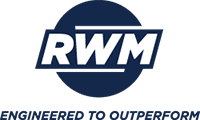 Featured Products

F4-VLC-CA1-FN2-S1-N2
Fixed hand truck with a curved frame, vertical loop for curved frame handle, cast aluminum nose plate that is 14" x 7.5" deep, 10" full pneumatic 4-ply wheels, standard stair glides and a 30" channel nose extension.
Contact Us
1225 Isley Road
Gastonia, NC 28053
customerservice@rwmcasters.com
Phone: 800-634-7704
Fax: 704-868-4205
ONLINE CONTACT FORM
Distributor or OEM Customer?
Click here to visit www.rwmcasters.com