Light-Duty & Heavy-Duty Industrial Platform Trucks
If you regularly have large, cumbersome items to move around, having access to a platform truck could be a lifesaver. RWM Casters offers a line of reliable platform trucks to meet a variety of needs, from light-duty applications with capacities under 500 lbs to heavy-duty applications with capacities up to 3,000 lbs. With so many options to choose from, you're bound to find what you're looking for here.
Still have questions? Ready to place your order? Contact RWM Casters at 800-634-7704 for assistance.
Uses for Platform Trucks
A platform truck is a four-wheeled metal cart with a large handle so a worker can push it from a natural standing position. Swivel casters make it easy to maneuver the truck over smooth or uneven terrain. Some of the most common uses for platform trucks include:
Transferring audiovisual equipment around a studio
Transporting books around a library
Relocating boxes and bins around a warehouse
Stocking shelves in a retail or grocery store
Wheeling mail bins around a post office
Transporting trees and other large potted plants around a nursery
Benefits of Platform Trucks
One of the best ways you can improve working conditions for your staff is to offer tools that make their life easier. Platform trucks could certainly be one of these tools. They are more affordable than motorized equipment, yet they offer many undeniable benefits for your business, including:
High worker performance: Carrying heavy objects for hours every day leads to exhaustion. Improve the productivity and morale of your workforce by supplying platform trucks to help complete the job at hand.
Improved on-the-job safety: Your staff is less likely to hurt themselves when they can transport objects on a platform truck instead of by hand. Not only does this keep your staff safe, but it protects your business from workers' compensation claims.
Long life span: With their one-piece steel or aluminum frames and high-quality wheels and casters, platform trucks are built to last for years on end. As a result, a one-time investment can benefit your business for decades.
About Our Platform Trucks
The platform trucks available from RWM Casters are among the best you'll find anywhere. Choose from steel and aluminum frames, along with numerous wheel and caster options. Unique features such as perimeter bumpers available on some models protect walls, doors, and furniture as your crew moves the platform trucks around. All models also feature folding handles for easy storage. For your convenience, every platform truck ships fully assembled.
For answers to your remaining questions about platform trucks, or to place an order, please contact RWM Casters at 800-634-7704.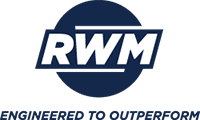 Featured Products

HC6-CA2-FN2
Small convertible hand truck with a solid aluminum deck, 10" full pneumatic wheels and a cast aluminum nose plate that is 18" wide by 7.5" deep.
Contact Us
1225 Isley Road
Gastonia, NC 28053
customerservice@rwmcasters.com
Phone: 800-634-7704
Fax: 704-868-4205
ONLINE CONTACT FORM
Distributor or OEM Customer?
Click here to visit www.rwmcasters.com